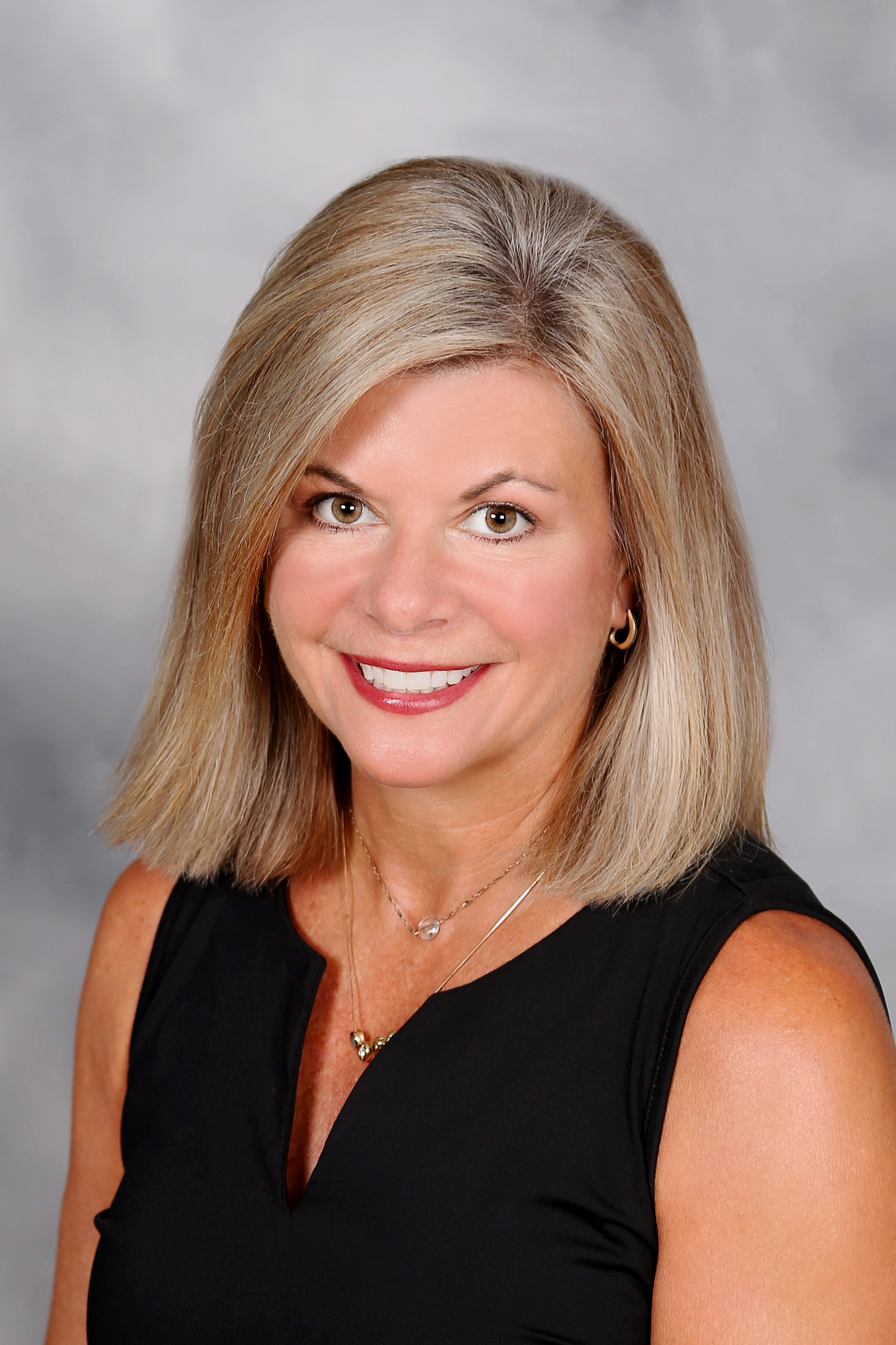 The Regis Catholic Schools Foundation is pleased to introduce Jackie Bachmeier as the new Advancement Director. Jackie will begin serving in her new role at the end of September.
Jackie and her husband, Tom, will celebrate 27 years of marriage this fall. They were married at St. James the Greater Parish in Eau Claire, where they are current members. Tom and Jackie are involved in parish life through choir and FOCCUS, and attend Mass regularly. They have two children, Sam (25) and Natalie (23), who both received their education in the Regis Catholic Schools system.
A graduate of UW-Eau Claire, Jackie spent many years in Sales and Marketing for Spectrum Reach. During the past several years, Jackie worked for the HSHS Foundation as a Major Gift Officer for both Sacred Heart and St. Joseph's Hospitals. Jackie says she is very excited to join the Regis Catholic Schools Foundation as Advancement Director and is passionate about our schools, our mission, and Our Core Values.
"I would like to thank the Regis Catholic Schools Foundation for giving me the opportunity to serve our teachers, students, family, alumni, and supporters though my work," she said.
The Bachmeier family knows first-hand the value of a Regis Catholic Schools education.
"We truly feel Regis Catholic Schools helped give our children a strong start in life. They were well-prepared both academically and spiritually, with a strong sense of commitment to their community."
Sam continued his education at Viterbo University and is currently the Assistant Director for the La Crosse Area Development Corporation. Natalie graduated from UW-La Crosse in Public Health and works for the Wisconsin Department of Health Services. She is also a graduate student at Colorado State and is studying Global Health, Health Disparities, and Epidemiology.
Please keep Jackie in your prayers as she begins this new journey and works to secure financial support for the Regis Catholic Schools Foundation. Every donation makes a difference, no matter the size, and we thank you for your support of our Catholic schools.
To learn more about the Regis Catholic Schools Foundation, and how you can make a donation, please visit www.RegisCatholicSchoolsFoundation.com.