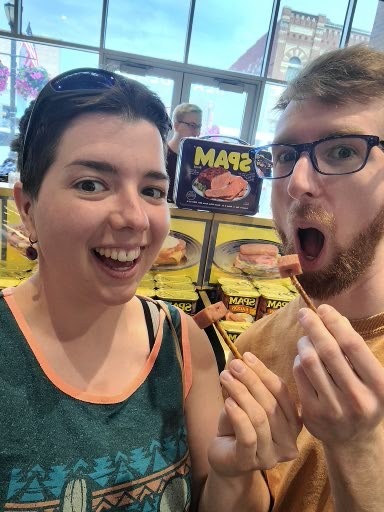 Hello, there!

I'm Erin McNamara and I'll be teaching 6th Grade Religion during the 2022-2023 school year.

Some fast facts:
- Boba tea is my favorite drink.
- Hiking and rock climbing are some of my hobbies.
- I have been to the Spam Museum! (Pictured above)
I'm looking forward to meeting students and their families!