« Back to News
Faith Night At The Eau Claire Express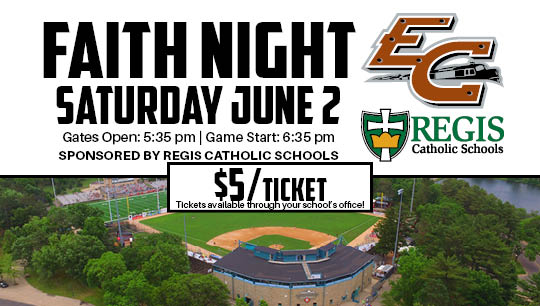 Saturday, June 2
Gates Open 5:35 p.m.
Game Start 6:35 p.m.
Carson Park
Join us for Faith Night at the Eau Claire Express!
Pre-sale, discounted tickets are available through your school office for $5 each. (Kids 5 and under get into the game for free.) Orders and payment are due to your school office by Thursday, May 24.