Track & Field of Dreams Project
Help us build our Track & Field of Dreams!
Regis Catholic Schools has been a leader in the Chippewa Valley in providing an exceptional, well-rounded education since 1932. We are currently lacking in our outdoor facilities for physical education use, for football and soccer practice and games, and are also in need of a new track at Regis High School and Middle School. Because of our limited space on the Regis campus, a synthetic turf field would be more cost effective to maintain, it would be safer for the students to use, and would allow the physical education classes and athletic programs to use the field more often and for longer periods of time.
The Regis Track & Field of Dreams Project upgrades will include:
• An all-weather synthetic turf field for our physical education classes and for football and soccer practice and games
• A new six lane track
• A resurface of the tennis courts
• New fencing with a sturdier, ornate design
"In order to continue our athletic success we must provide our student athletes a safe and modern facility. Our current facilities provide inadequate space and are wearing out from the size of the program we are operating for our middle and high school student athletes. Our current facilites are in bad need of this upgrade to make them true multi-use facilities." -- Terry Allen, Former Regis Athletic Director
To learn more about donation levels available, please review our brochure. You can choose to make a tax-deductible donation in one lump sum, or spread out over two years. You can make your pledge to support our Track & Field of Dreams Project online or by sending a check payable to Regis Field Project to:
Regis Track & Field of Dreams Project
c/o Perry Myren, Regis Athletic Director
2100 Fenwick Avenue
Eau Claire, WI 54701
Thank you for your support!
Proposed Design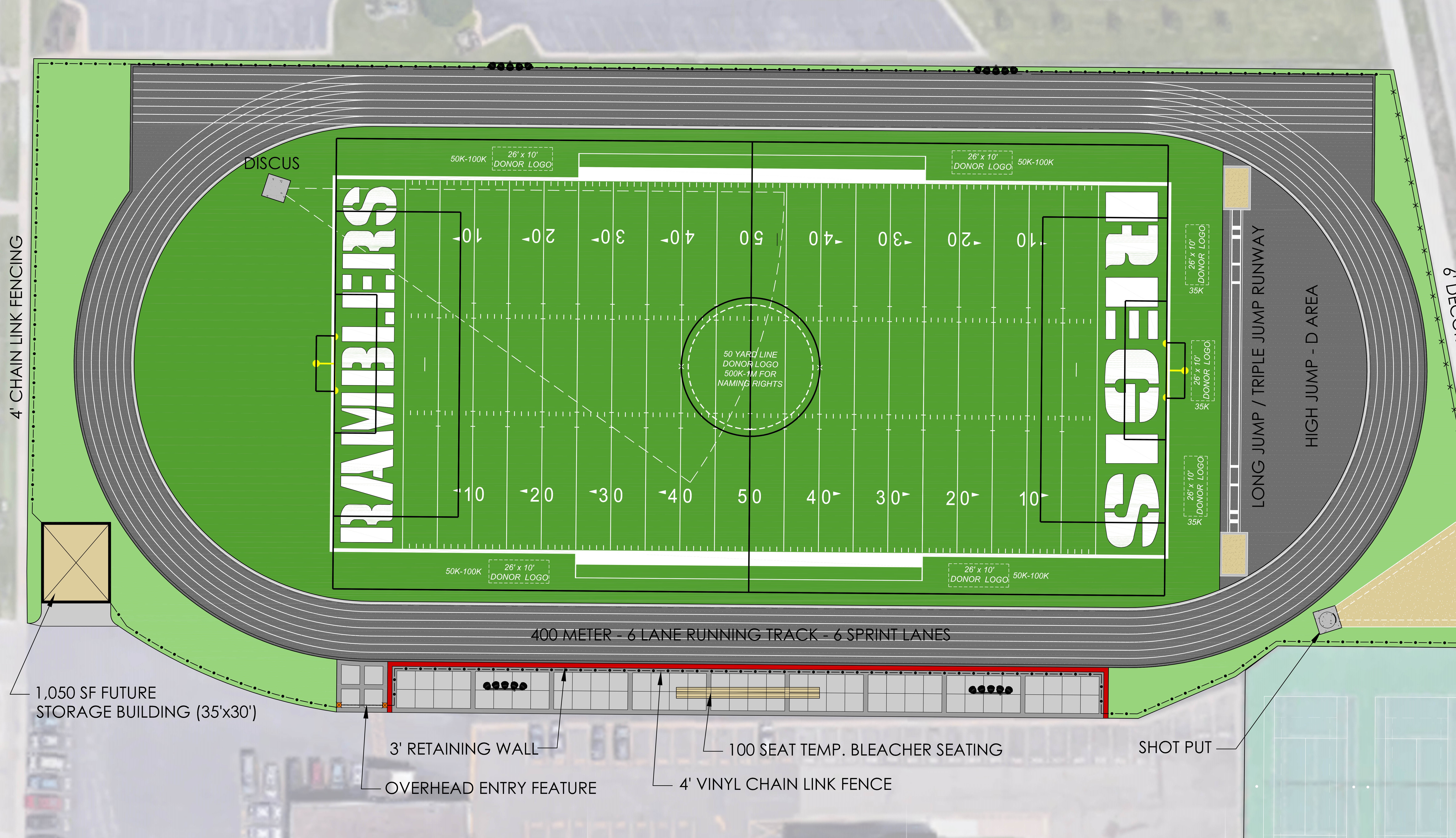 CURRENT FACILITY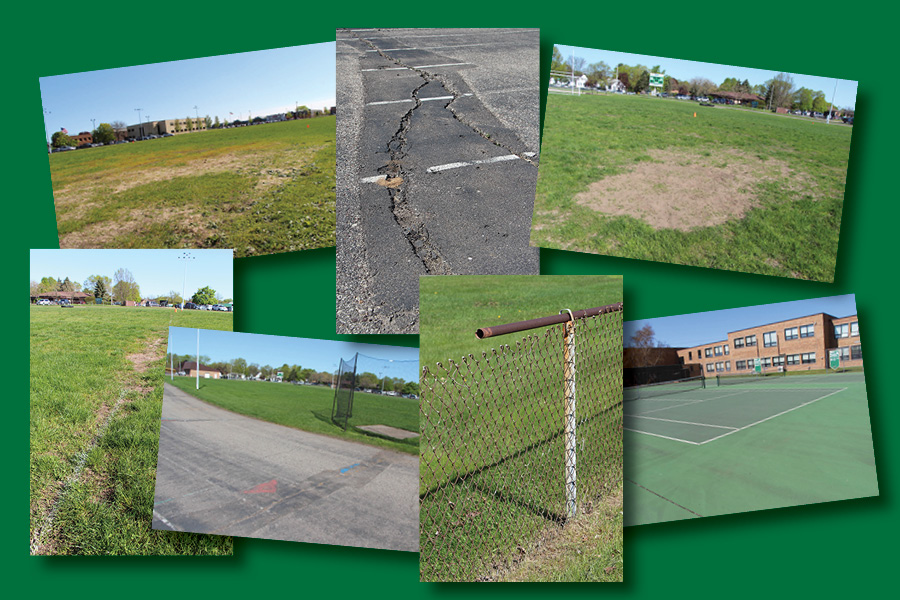 To see more pictures of the deterioration to our current facility, please click the PHOTOS! button on the bottom of the right-hand side of the screen.