Every year, Regis High School will have an induction ceremony into the Regis Hall of Fame. Regis High School accepts nominations any time and alumni, friends and community members are invited to the induction ceremony.
Three new inductees were added to the Regis High School Hall of Fame on September 19, 2015.
Mike Sullivan has been broadcasting Regis football and basketball games since 1974.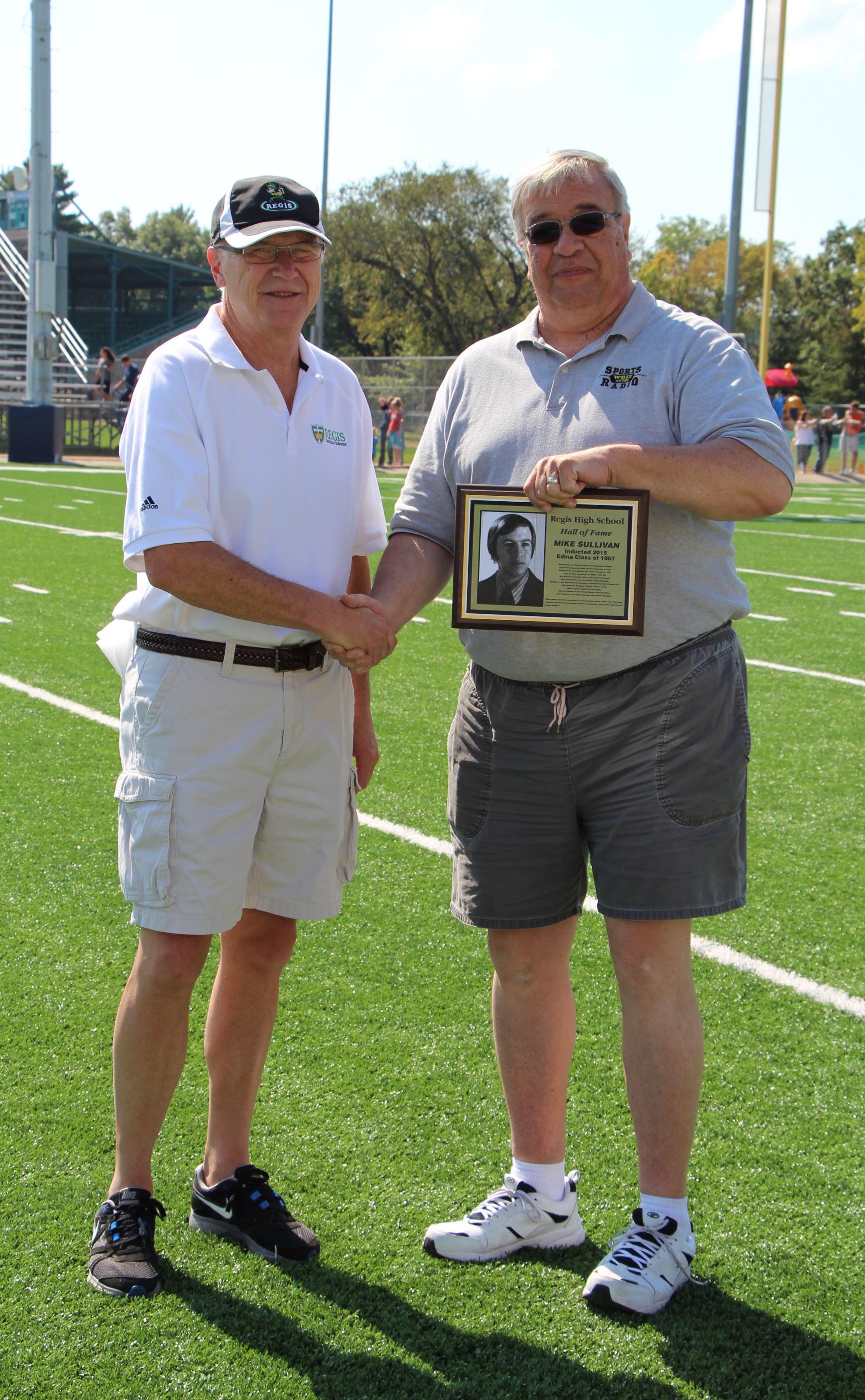 Jim Anibas '68 earned letters in football, basketball, baseball and track. He played quarterback and defensive back and was selected as the football team co-captain in 1968. He went on to play three years of college football at UW-Eau Claire.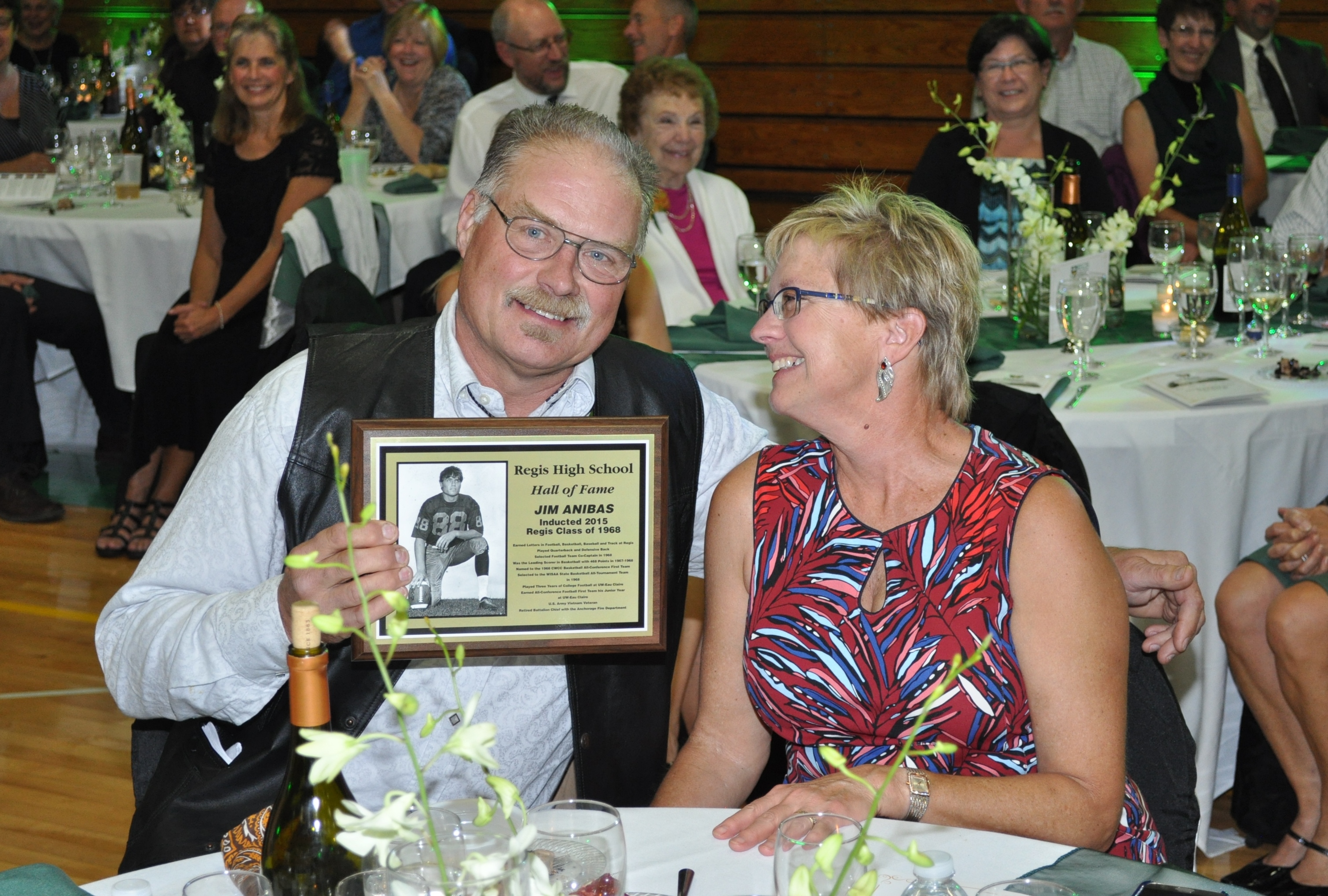 Patrick Watkins '59 earned letters in football, basketball and track. In football, he averaged 49 yards per punt in 1958. He was a member of the 1957 state qualifying basketball team and captain of the 1959 basketball team at Regis. He held four school records in track and was the captain of the 1959 track team. He received a scholarship to Marquette University and was selected a team captain at Marquette.